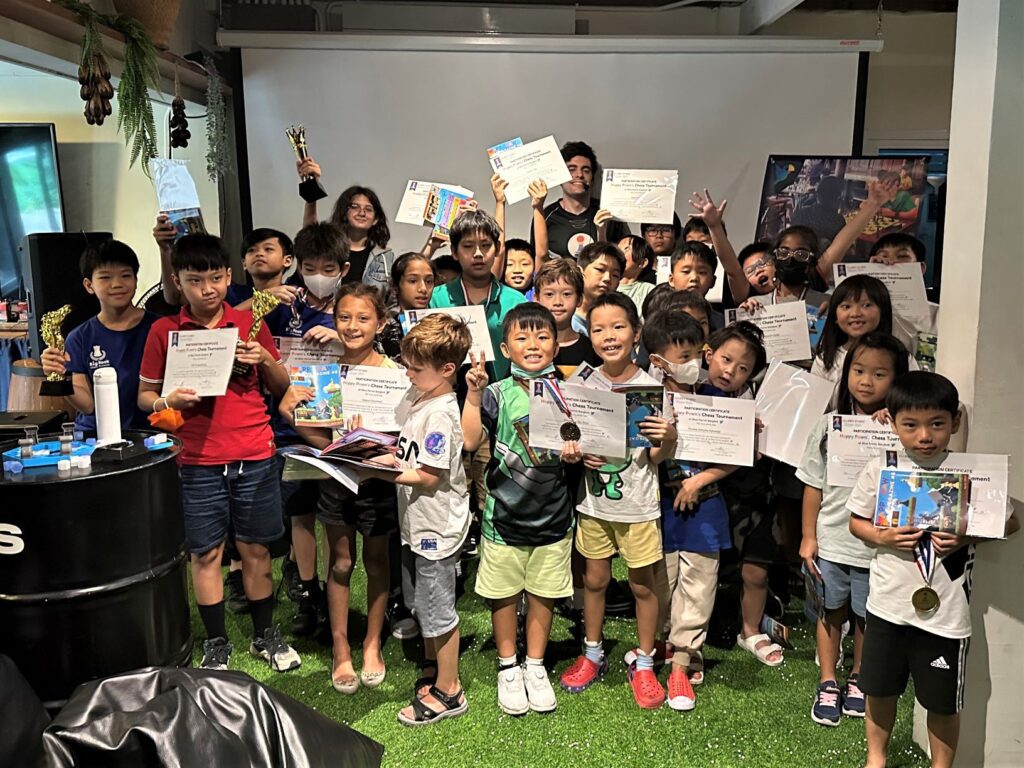 🌟🌟🌟
A big thank you to all the participants of the 11th Happy Pawn Chess Tournament hosted at the Blue Parrot. Your presence and enthusiasm made the event truly memorable!

🔥🔥🔥

📅 Mark your calendars for the upcoming camps and tournaments in July and August. Registration is now open so book your spot today!
↓↓↓
https://www.happypawnchess.com/events
Pictures
As usual you can find all the tournament pictures and videos on Google Photos:
>> link to Google Photos <<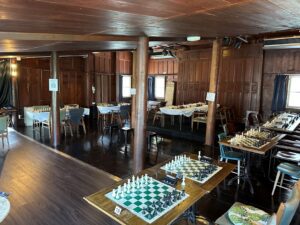 Trophies & Medals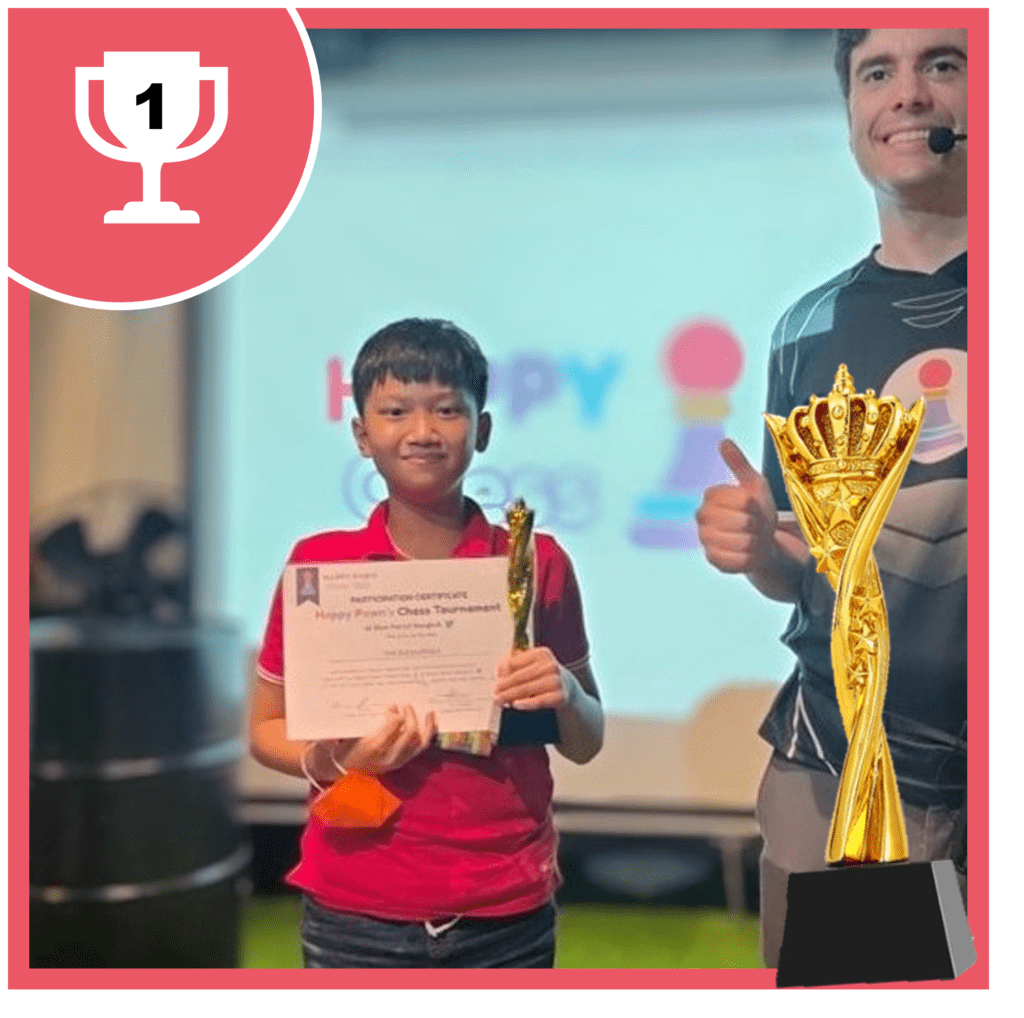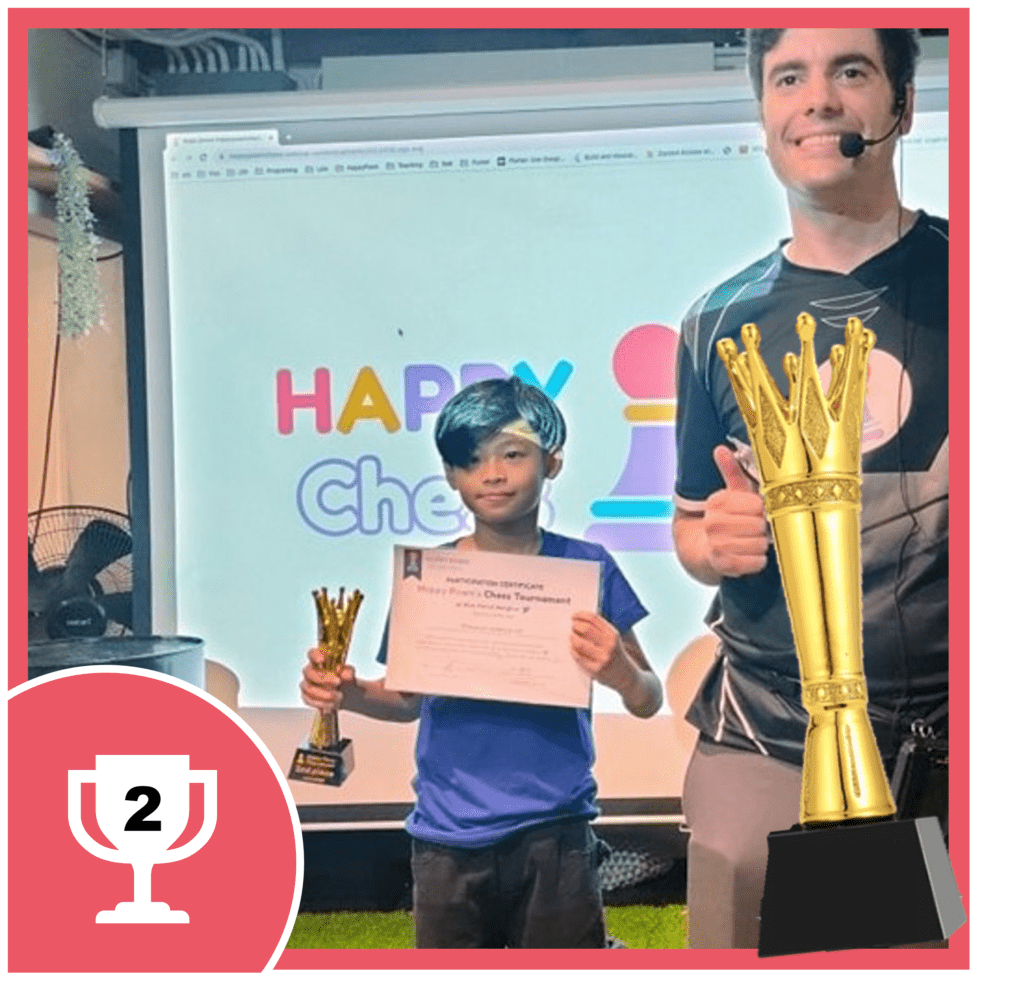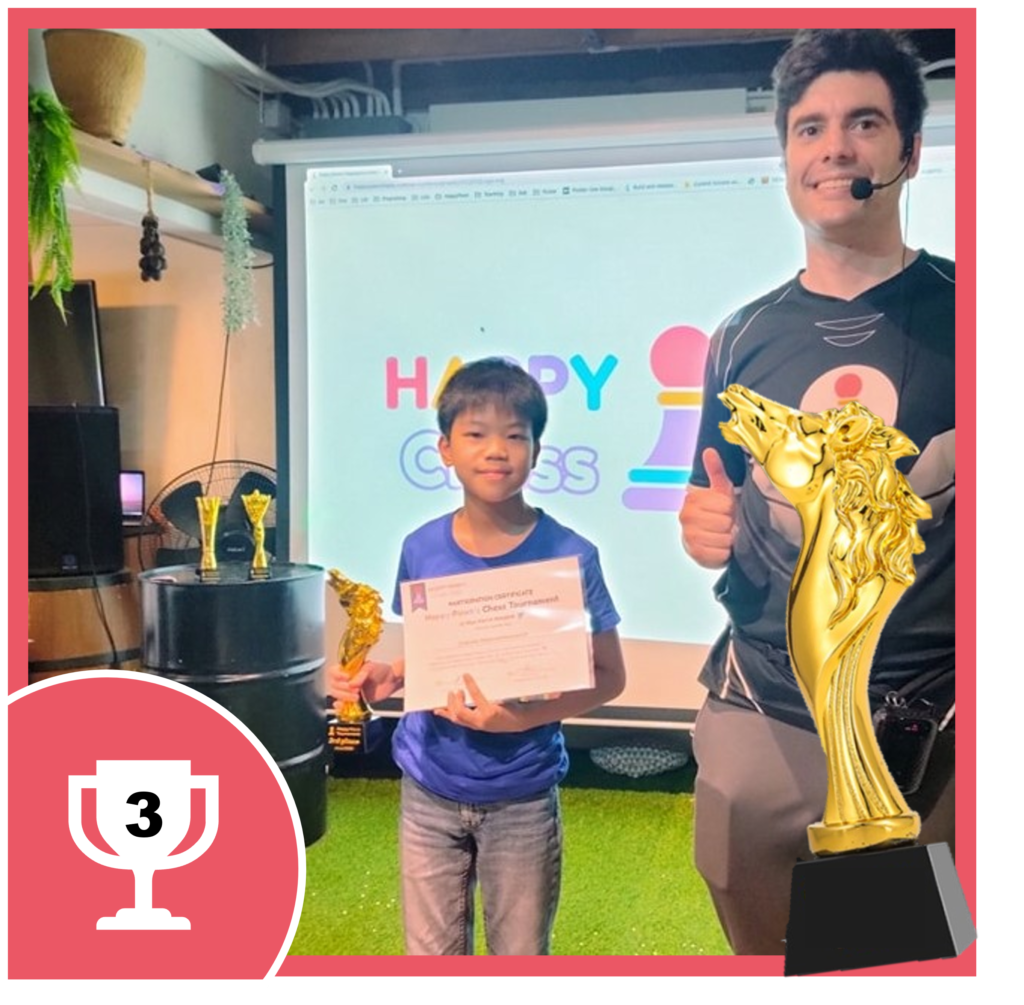 👑 Tournament podium 👑

🏆 1st: Virit Suharuithaya
🏆 2nd: Peeranat (Luang) Lertariyanunt
🏆 3rd: Chanotai (JieJie) Ratanaphilaswanich

Note: The winner of the tie break for the 2nd place (5min + 3sec/move) was Peeranat

🌟 U6 category 🌟

🥇 1st: Nasutee (Tee) Jaruphongsa
🥈 2nd: Ryan Du
🥉 3rd: Jaian Sharma


🌟 U8 category 🌟

🥇 1st: Evie Choi
🥈 2nd: Arthicha (Pordee) Kijkamjai
🥉 3rd: ShuoShuo Qiu Shuo


🌟 U10 category 🌟

🥇 1st: Trairat (Kin) Trairattanawaraporn
🥈 2nd: Aiden Choi
🥉 3rd: Dandy Chen


🌟 U12 category 🌟

🥇 1st: Naradhip (Louis) Pichitlamken
🥈 2nd: Songwuth (Veer) Gulati
🥉 3rd: Pavatt (Porto) Uapongkitikul


U6 = born before 1st January 2017
U8 = born before 1st January 2015
U10 = born before 1st January 2013
U12 = born before 1st January 2011
Tournament crosstable after Round 7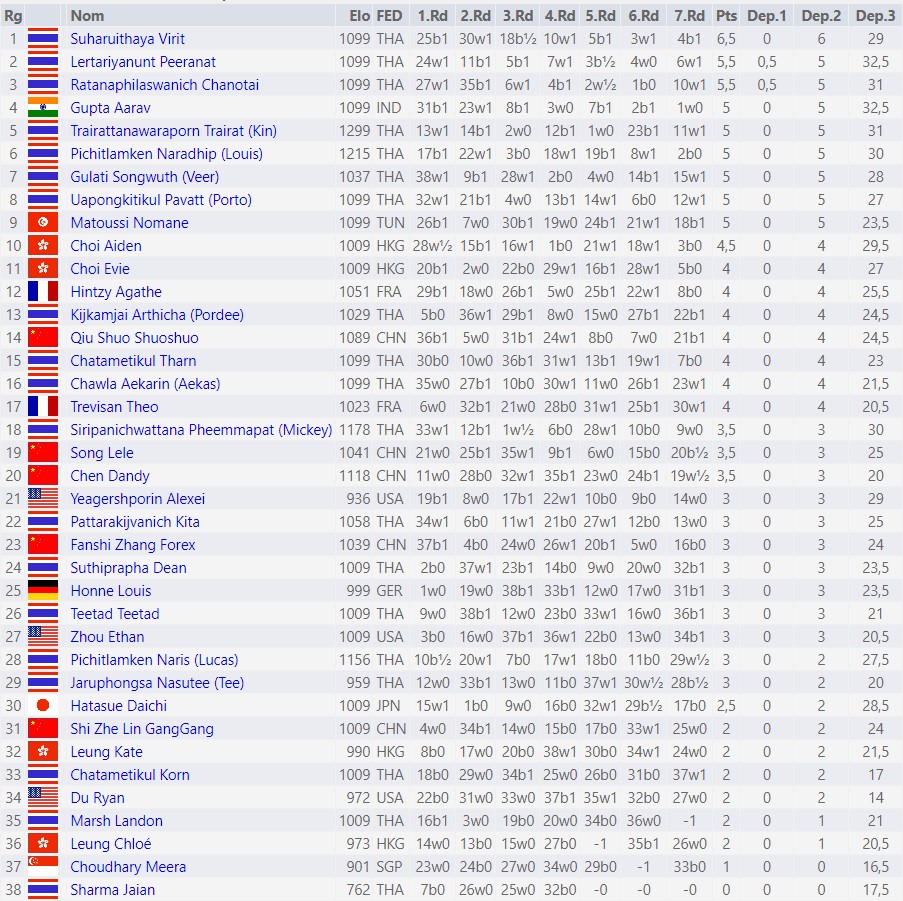 Best tournament performances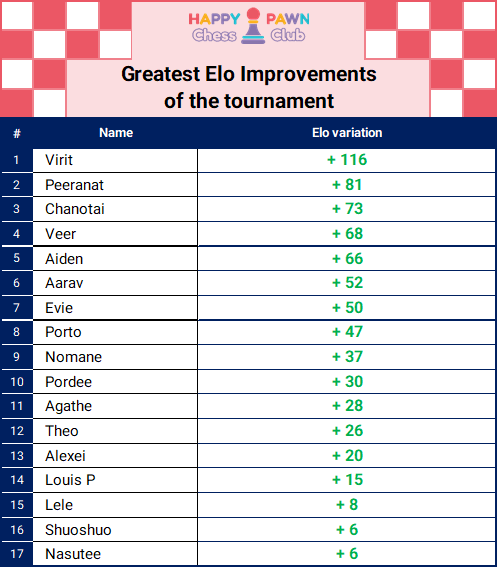 Notes:

♟️ The Happy Pawn elo rating is based on the official elo ranking algorithm and applies exclusively to the over-the-board Happy Pawn tournaments.

♟️ You can see our leaderboard there:
📈 https://www.happypawnchess.com/points-board

♟️ If you want more details about the calculation method and all the data used you can contact us.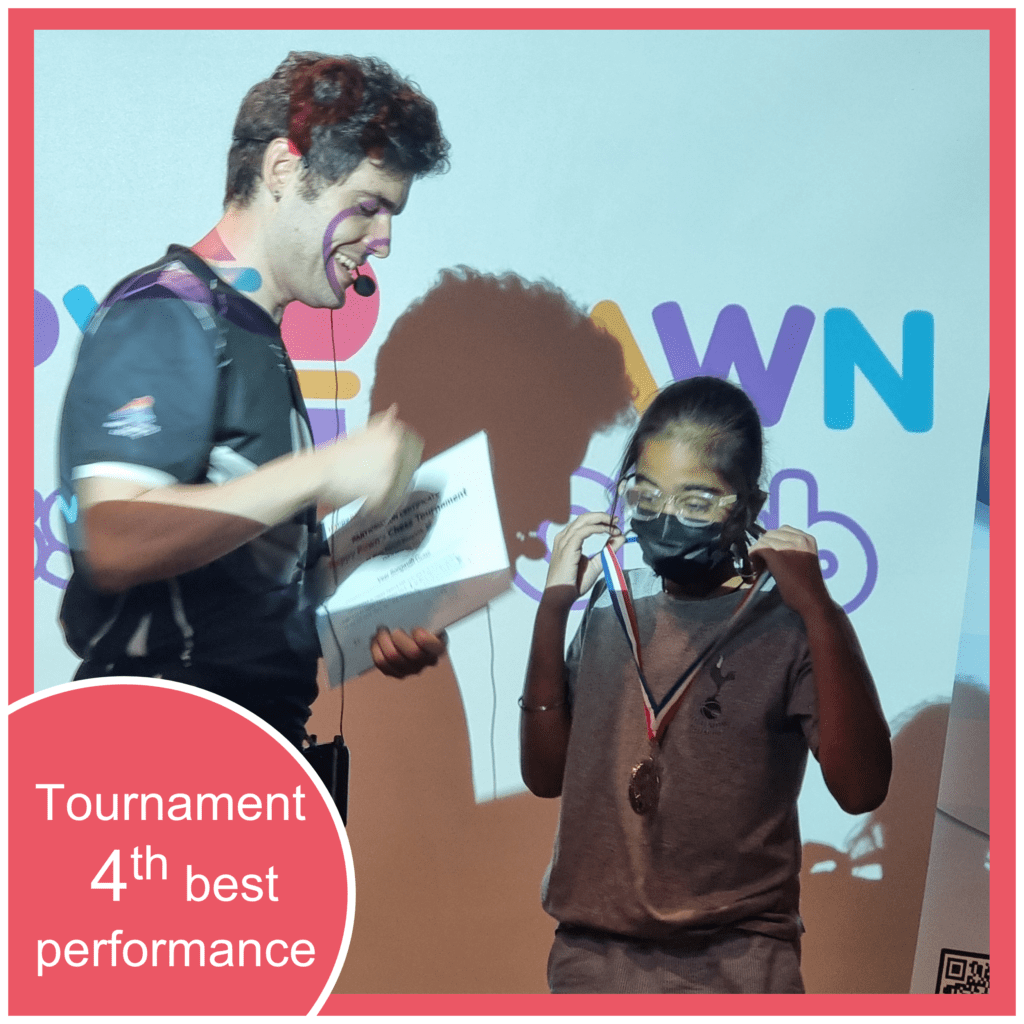 Apart from the top 3 performers in the tournament mentioned earlier, Veer delivered an impressive performance by securing 7th place with 5 points out of 7. He came remarkably close to winning, almost securing victories against the 2nd and 4th players in highly intense matches.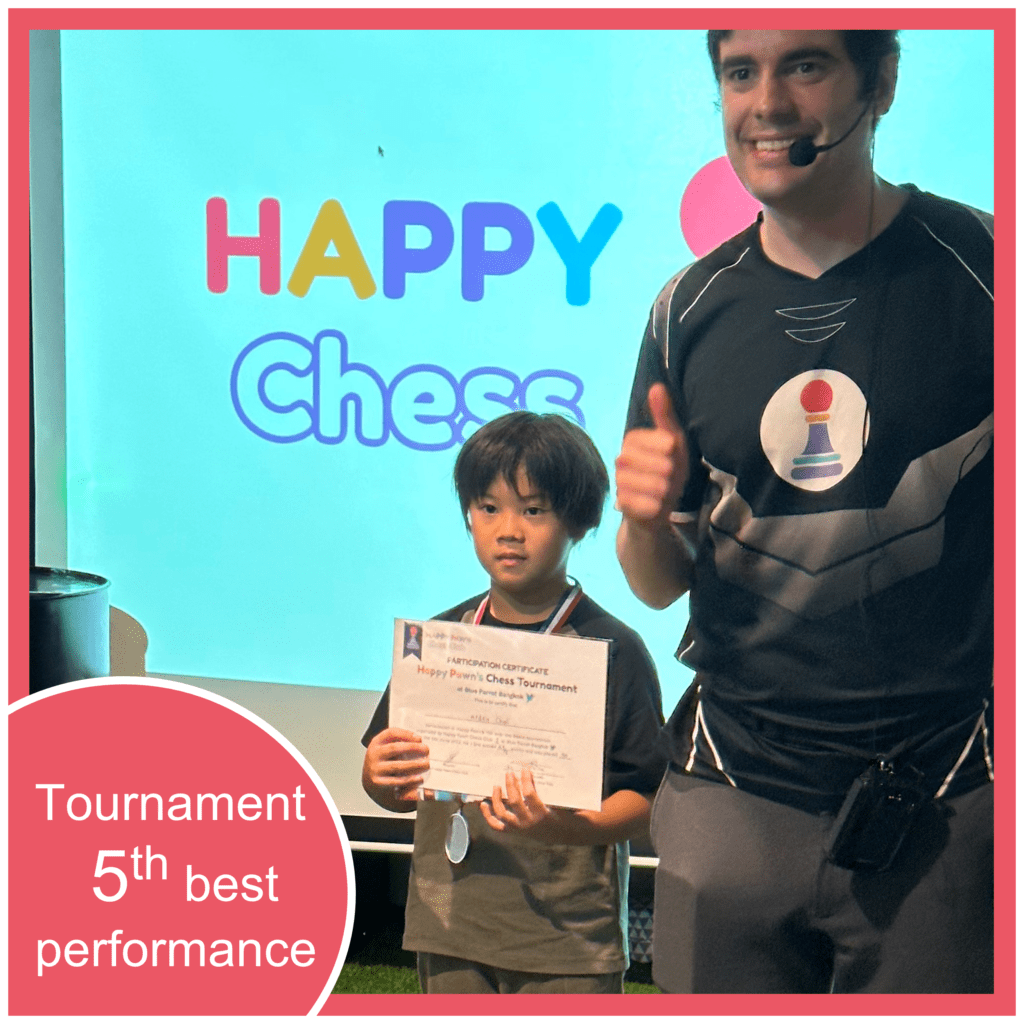 First Happy Pawn tournament for Aiden from the Red Knight chess club! Not only did he secure the 2nd position in the U10 category, but he also claimed the 10th spot overall in the tournament. Aiden exhibited a strong performance throughout, with his only defeats coming from the top players.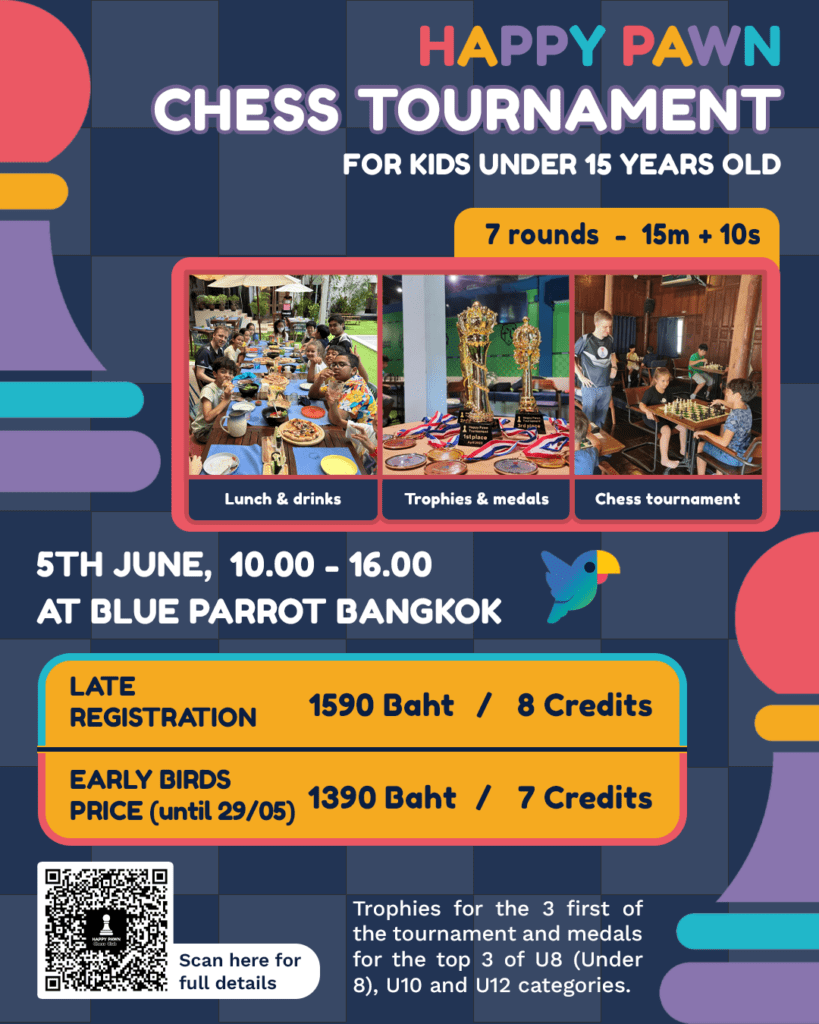 Tournament Team
Sébastien Ferrand
Alexandre Lambrescak
Apin
Map
21/1 Soi Meksawat, Yen Akat Rd, Yenakart, Bangkok 10120

Note: parking spot available 50 meters away