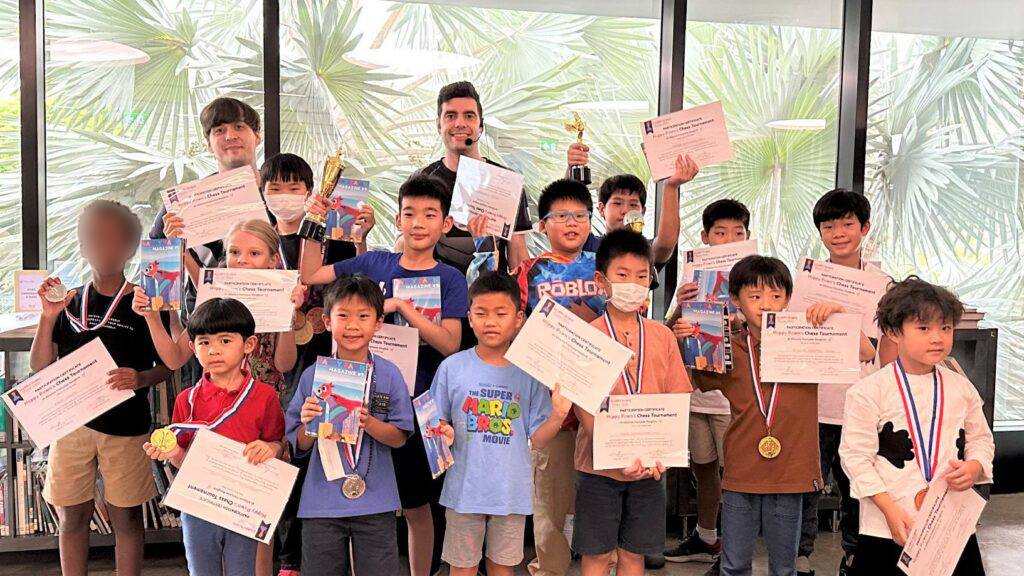 Thank you all for joining our 12th Happy Pawn Chess Tournament at the Alliance Française!
We sincerely appreciated having you with us!

We hope to see you soon again in our upcoming camps and tournaments!
📅
https://www.happypawnchess.com/events
Trophies & Medals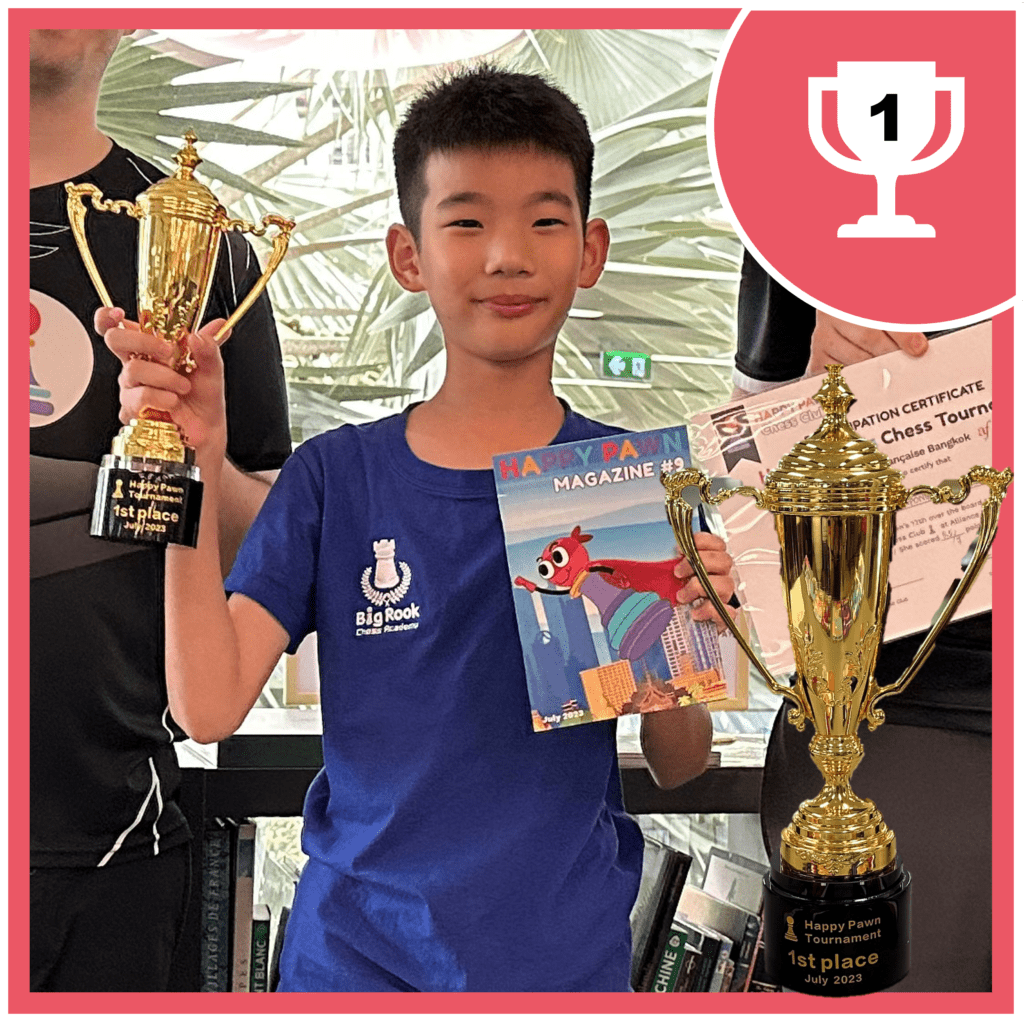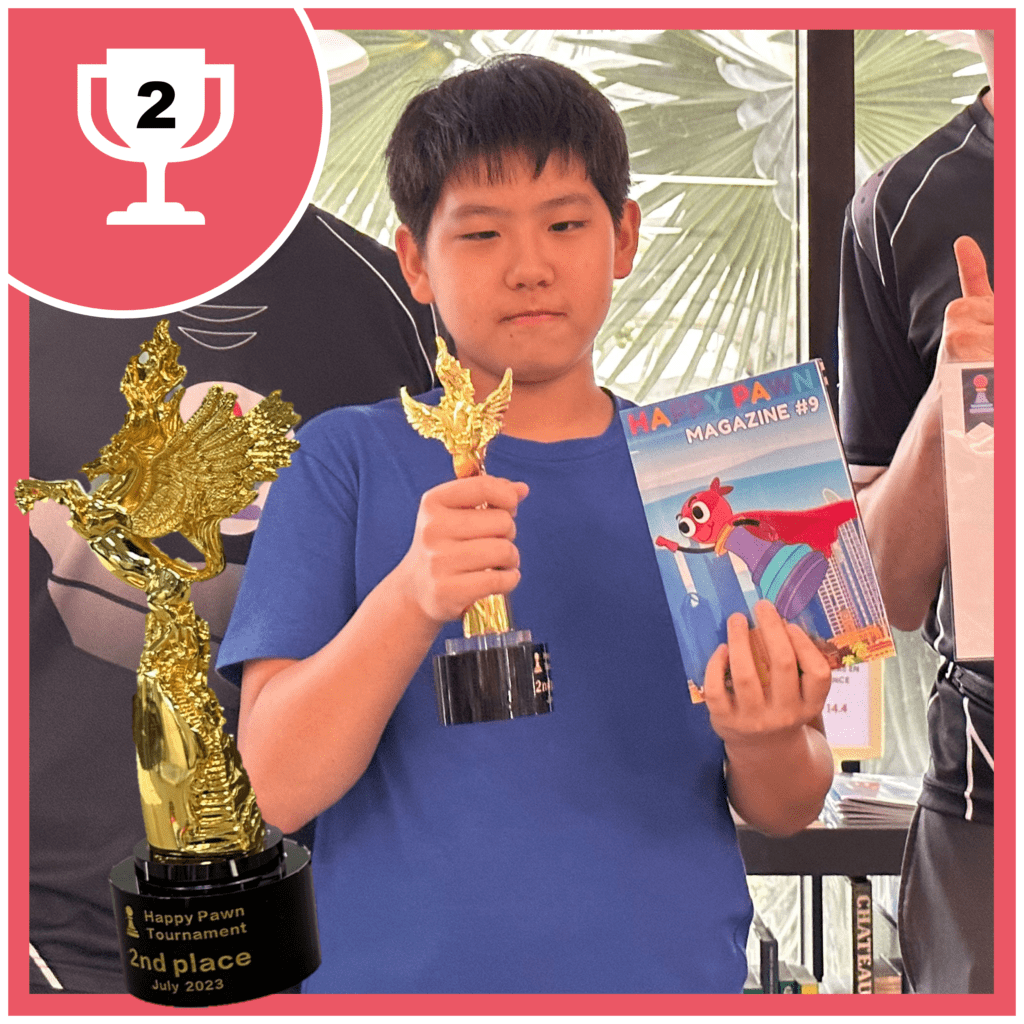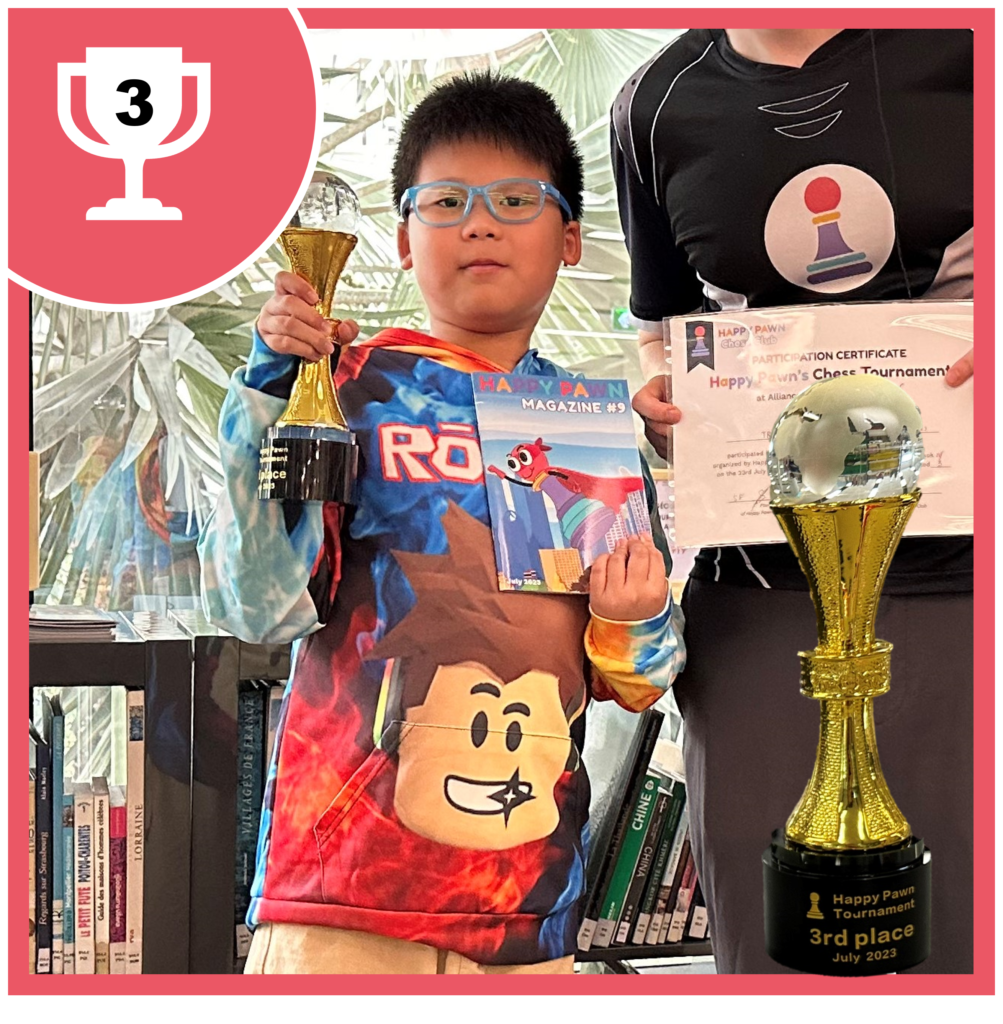 👑 Tournament podium 👑

🏆 1st: Pavatt (Porto) Uapongkitikul
🏆 2nd: Naradhip (Louis) Pichitlamken
🏆 3rd: Trairat (Kin) Trairattanawaraporn

Note: The winner of the tie break for the 2nd place (5min + 3sec/move) was Louis

🌟 U6 category 🌟

🥇 1st: Chanthanipat (Kid) Netsakul
🥈 2nd: Pavit Jhongputthanasombut
🥉 3rd: Ryan Du


🌟 U8 category 🌟

🥇 1st: Arthicha (Pordee) Kijkamjai
🥈 2nd: Louise Lubin
🥉 3rd: Kawin Jhongputthanasombut


🌟 U10 category 🌟

🥇 1st: Naris (Lucas) Pichitlamken
🥈 2nd: M'Aloh Dushime


🌟 U12 category 🌟

🥇 1st: Pheemmapat (Mickey) Siripanichwattana
🥈 2nd: Songwuth (Veer) Gulati
🥉 3rd: Parintron (Sun) Channiti & Ritvik Sultania (left mid-tournament)


U6 = born before 1st January 2017
U8 = born before 1st January 2015
U10 = born before 1st January 2013
U12 = born before 1st January 2011
Tournament crosstable after Round 7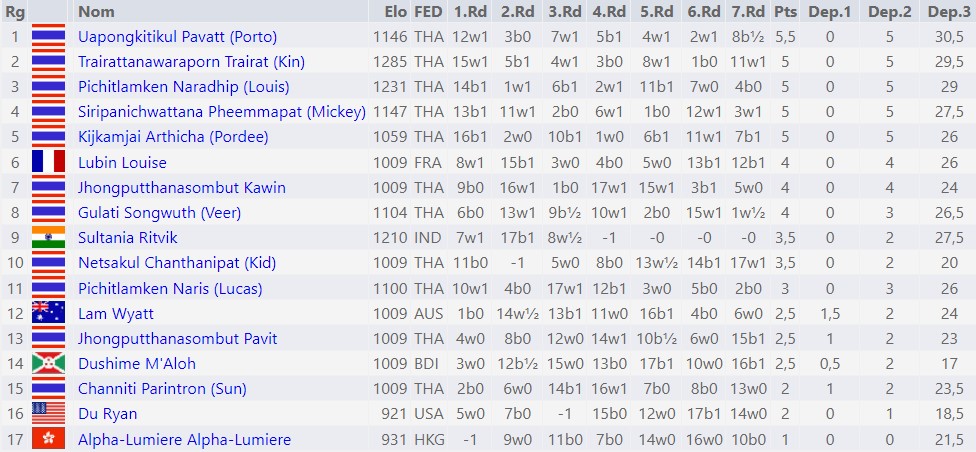 Best tournament performances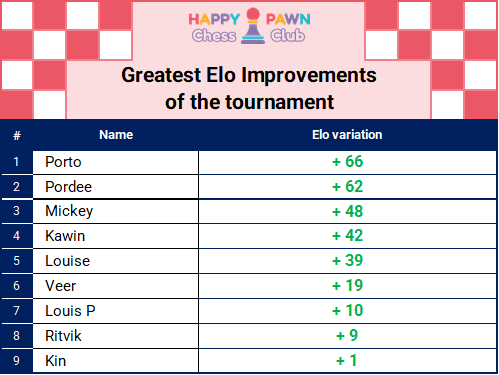 Notes:

♟️ The Happy Pawn elo rating is based on the official elo ranking algorithm and applies exclusively to the over-the-board Happy Pawn tournaments.

♟️ You can see our leaderboard there:
📈 https://www.happypawnchess.com/points-board

♟️ If you want more details about the calculation method and all the data used you can contact us.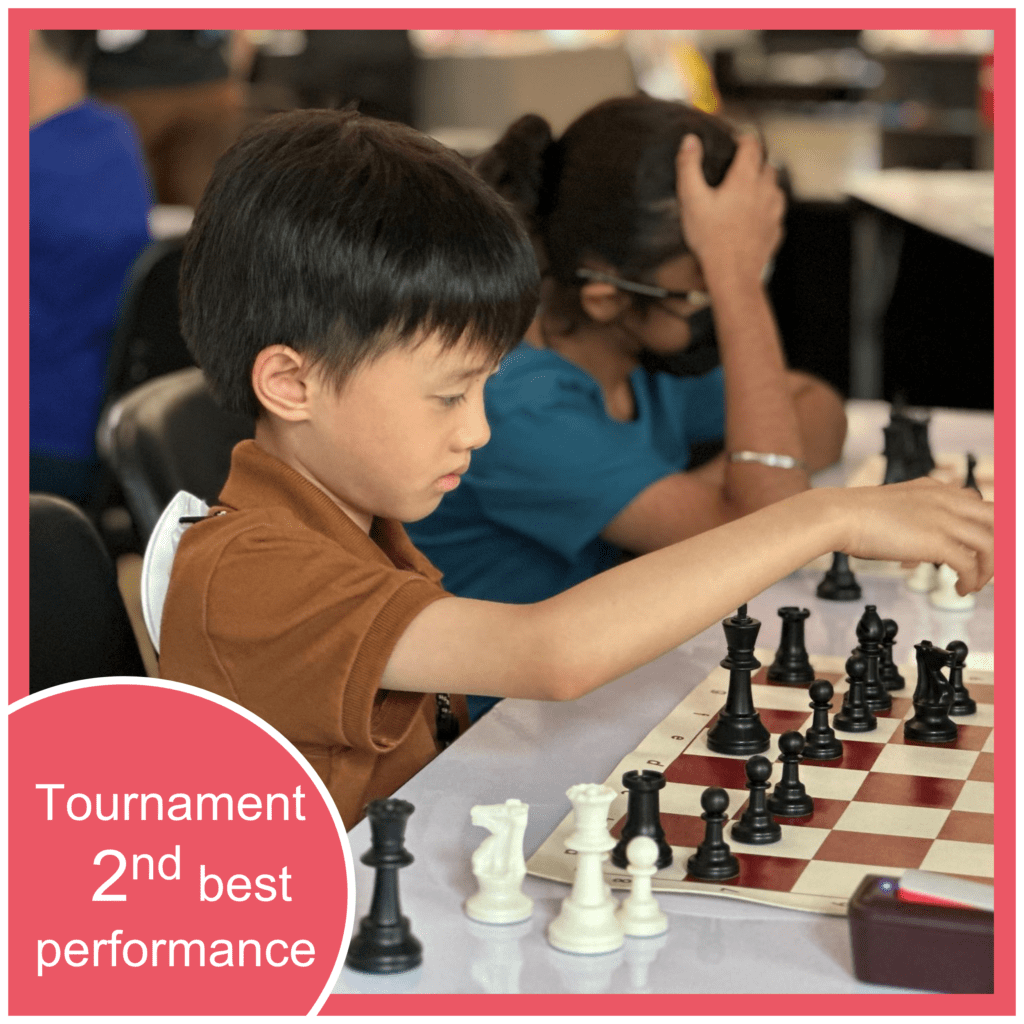 2nd best performance after Porto who finishes 1st of the tournament, Pordee gained 62 Happy Pawn Elo points this tournament ending up with a very strong 5 points out of 7! He finished 5th of the tournament and 1st U8 only losing against Porto and Kin. Congratulations for an outstanding performance Pordee!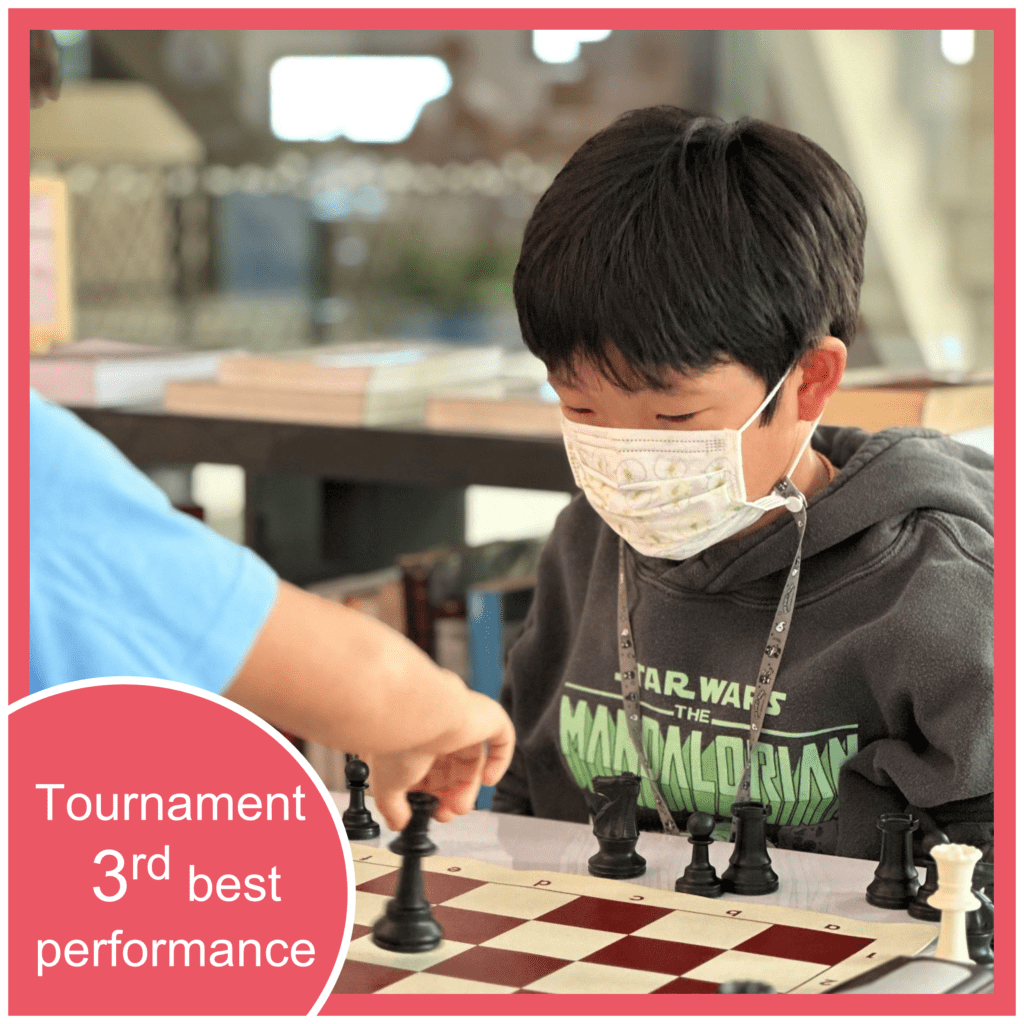 Mickey also scored 5 points out of 7 and ends up 4th of the whole tournament with a very strong performance boosting his Happy Pawn ELO by 48 points reaching 1194! So close from the trophy he catches the "very hard to get" U12 gold medal in front of Veer and Sun!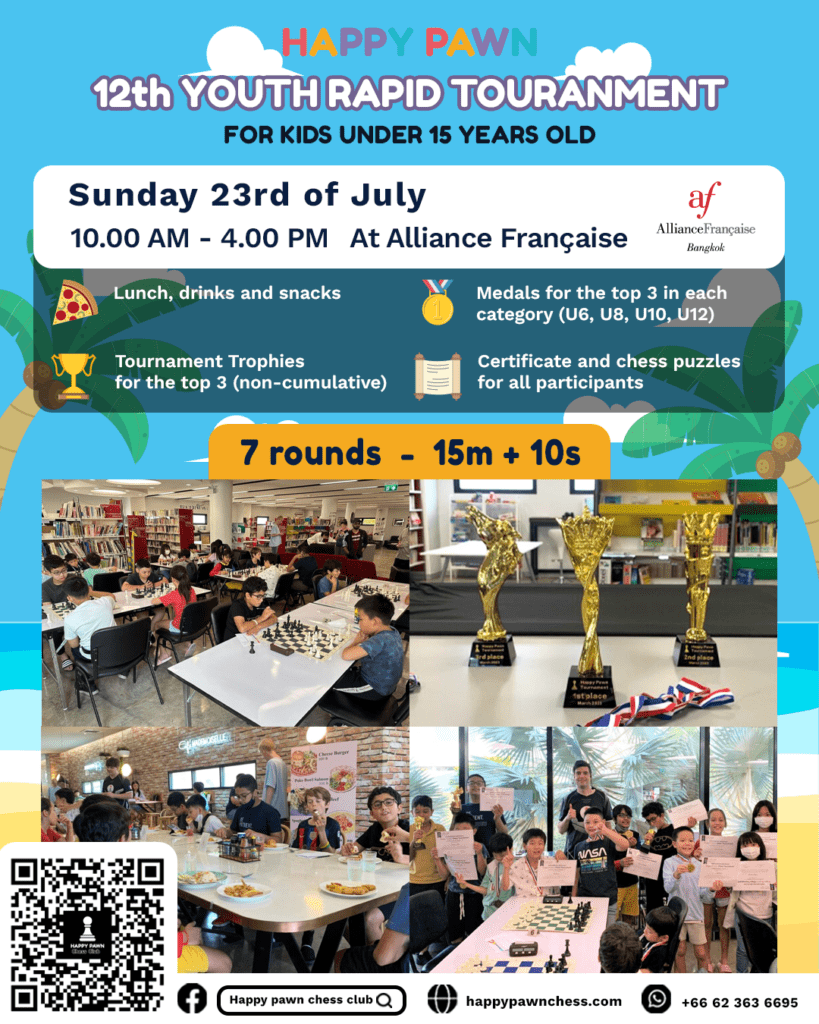 Tournament Team
Sébastien Ferrand
Alexandre Lambrescak
Apin
Map
179 Witthayu Rd, Lumphini, Pathum Wan, Bangkok 10330

Note: parking spot available