Thank you all for joining our August Chess Tournament at Blue parrot!
It was a blast!

Don't hesitate to check our upcoming camps and tournaments!
📅
https://www.happypawnchess.com/events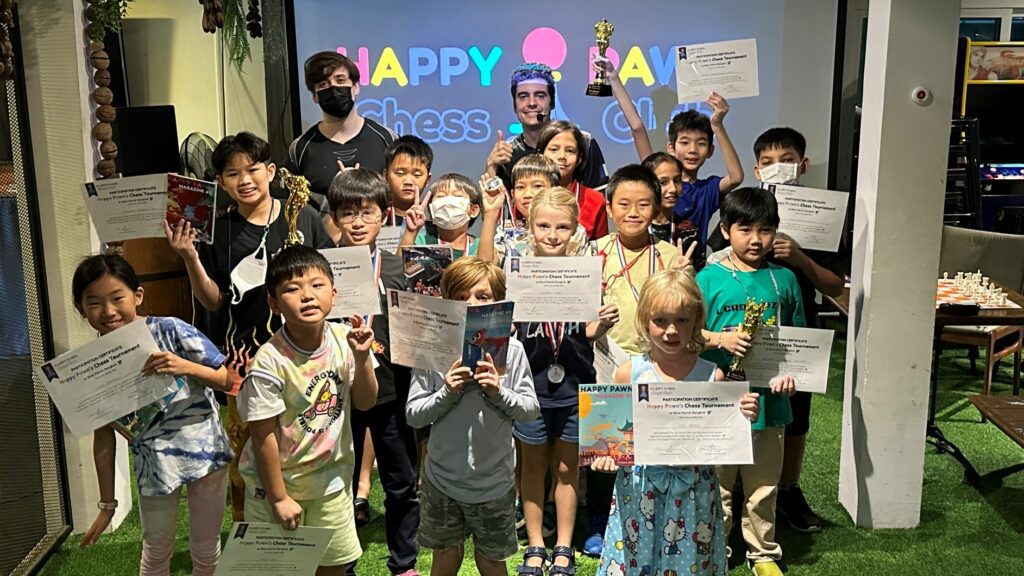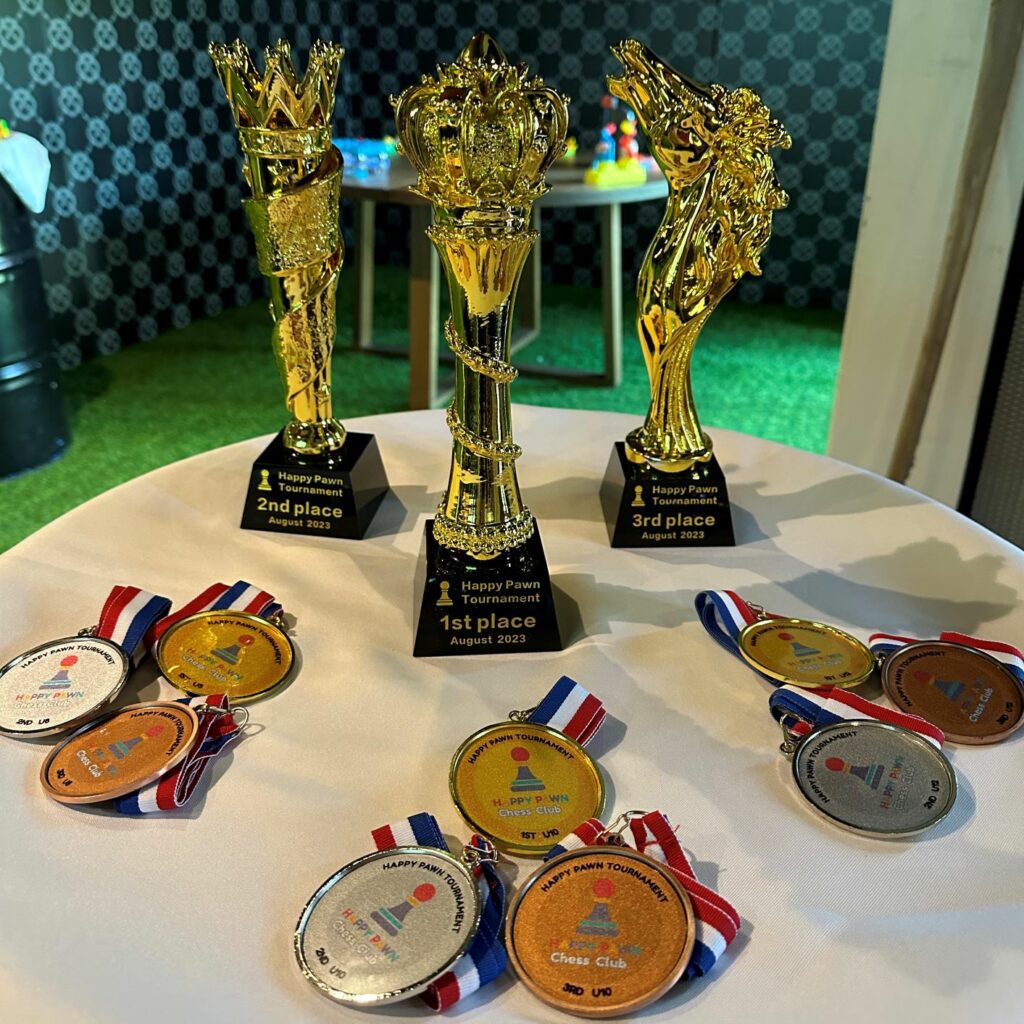 Trophies & Medals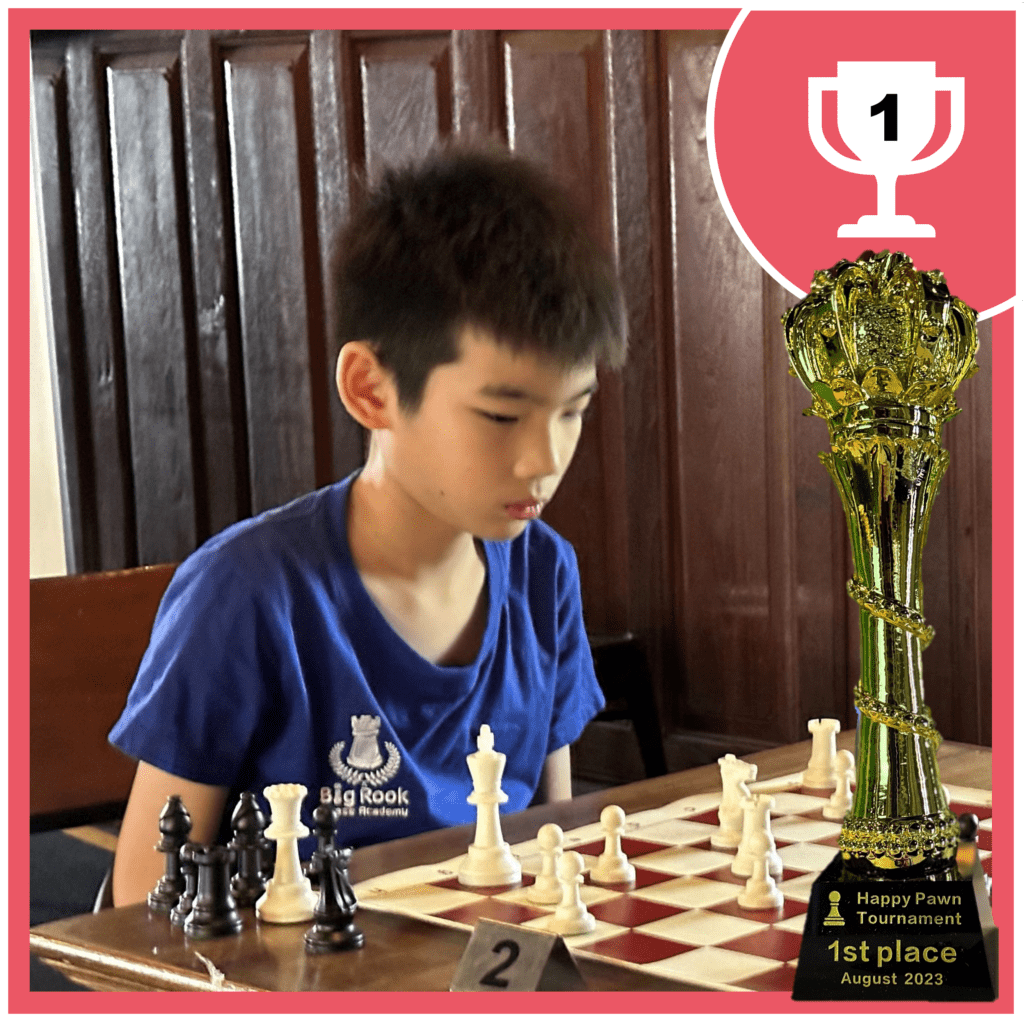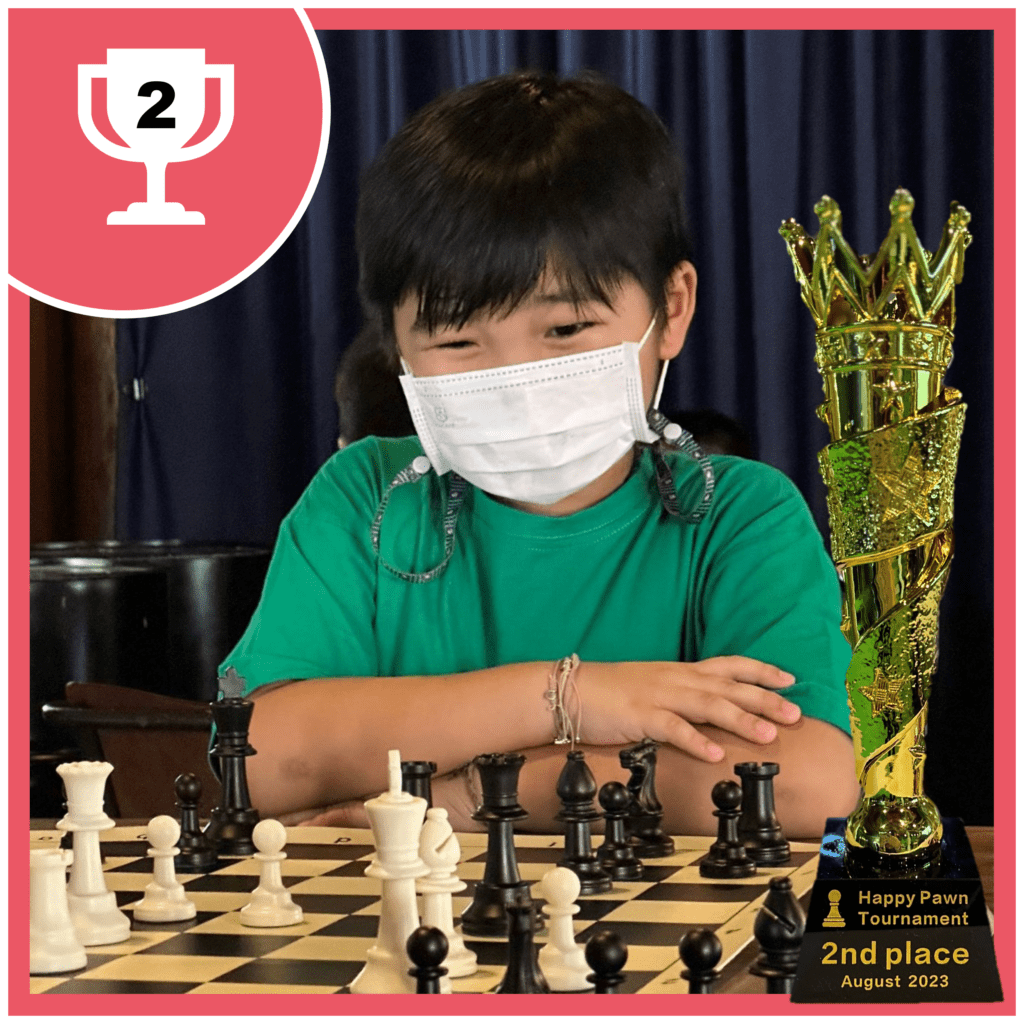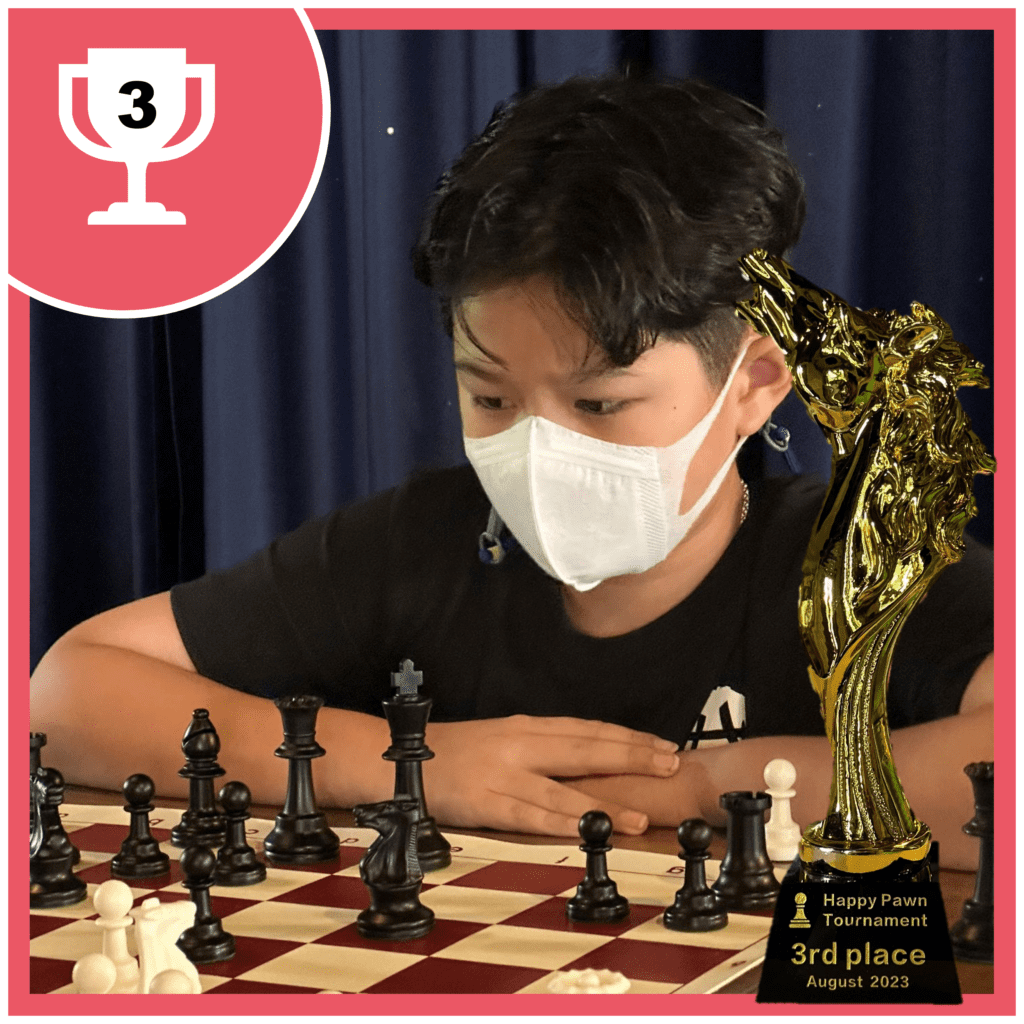 👑 Tournament podium 👑

🏆 1st: Pavatt (Porto) Uapongkitikul
🏆 2nd: Banyawat (New Year) Tuntrairat
🏆 3rd: Thaninrat (Finn) Tanpipat

Note: The winner of the tie break for the 2nd place (5min + 3sec/move) was Louis


🌟 U8 category 🌟

🥇 1st: Zhou Ethan
🥈 2nd: Louise Lubin
🥉 3rd: Songvetkasem (Ray) Akkarewat


🌟 U10 category 🌟

🥇 1st: Teeraprawatekul (Krit) Supanat
🥈 2nd: Areecharoenlert (Tonkla) Patsornkorn
🥉 3rd: Alexis Bourchy


🌟 U12 category 🌟

🥇 1st: Sirapat (Pat) Nopparat
🥈 2nd: Anderson Buksin
🥉 3rd: Aekarin (Aekas) Chawla


U8 = born before 1st January 2015
U10 = born before 1st January 2013
U12 = born before 1st January 2011
Tournament crosstable after Round 7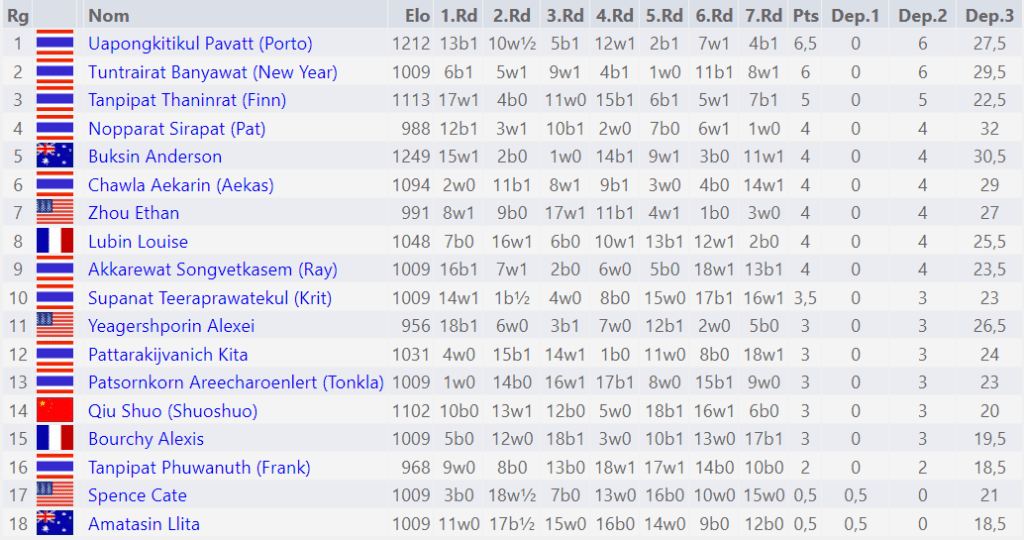 Best tournament performances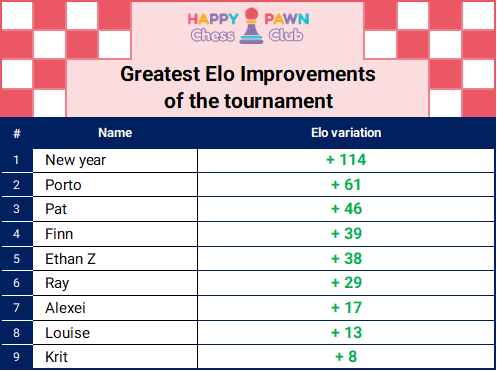 Notes:

♟️ The Happy Pawn elo rating is based on the official elo ranking algorithm and applies exclusively to the over-the-board Happy Pawn tournaments.

♟️ You can see our leaderboard there:
📈 https://www.happypawnchess.com/points-board

♟️ If you want more details about the calculation method and all the data used you can contact us.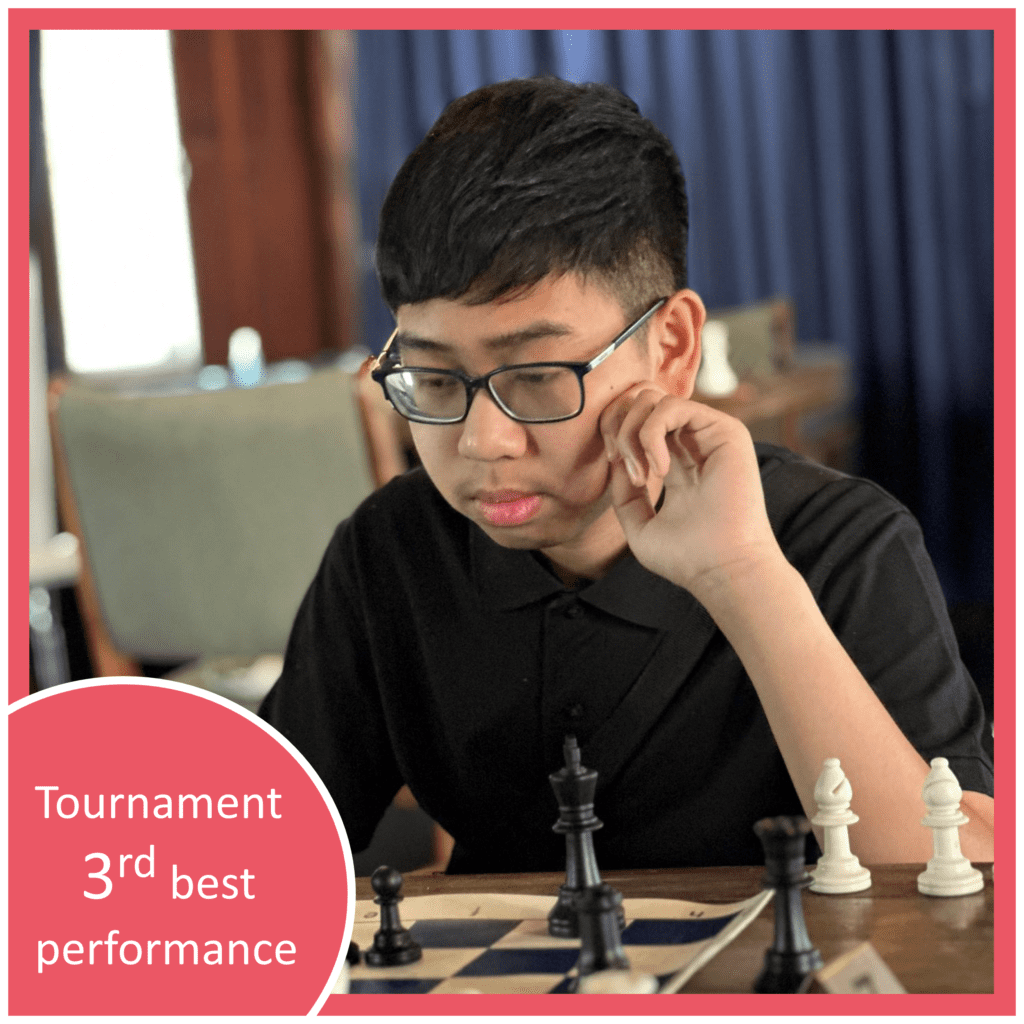 2nd best performance after New Year who finishes 2nd of the tournament, Pat got +46 Happy Pawn Elo points this tournament ending 4th of the tournament and 1st U12. Congratulations to Pat for his great performance!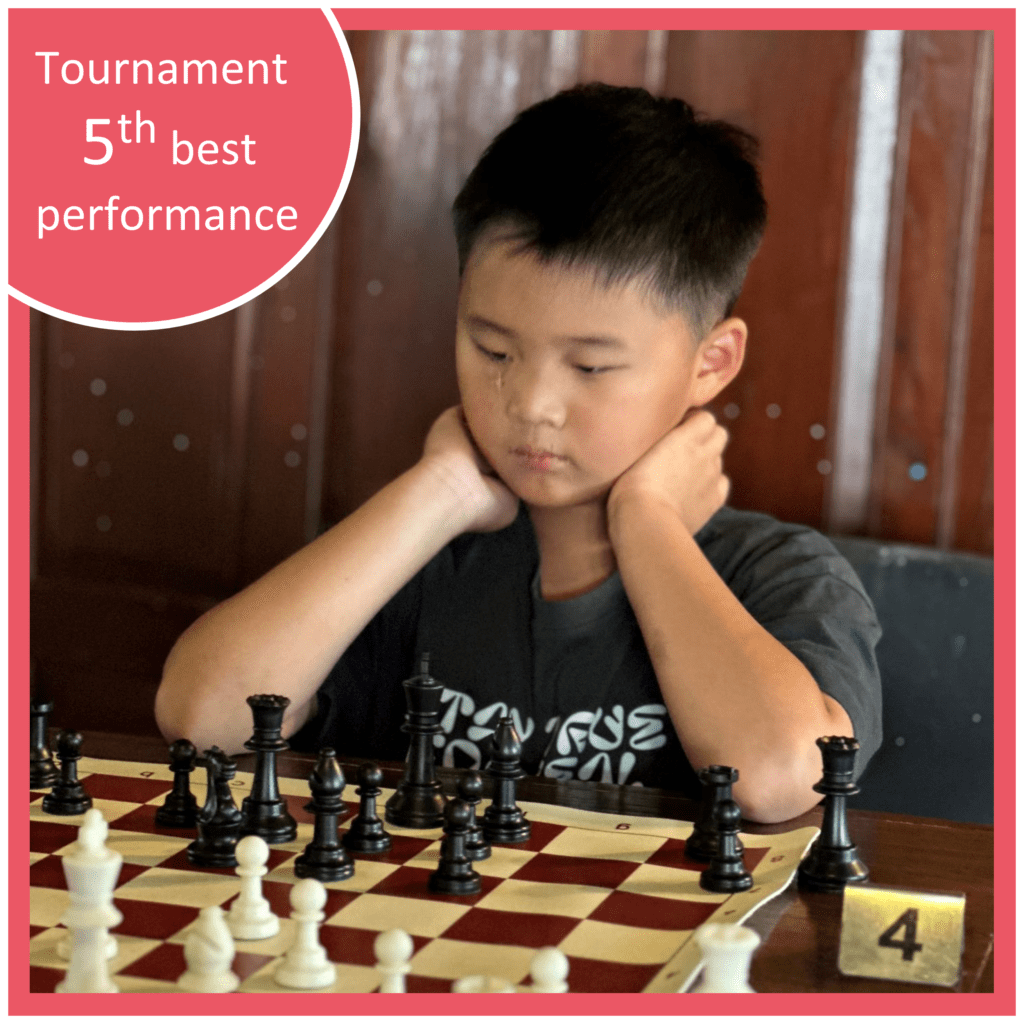 Ethan finished with 4 points out of 7 and 1st U8 increasing his Happy Pawn ELO by 38 points reaching 1030 after his strong performance during the tournament, tied up with Louise and Ray!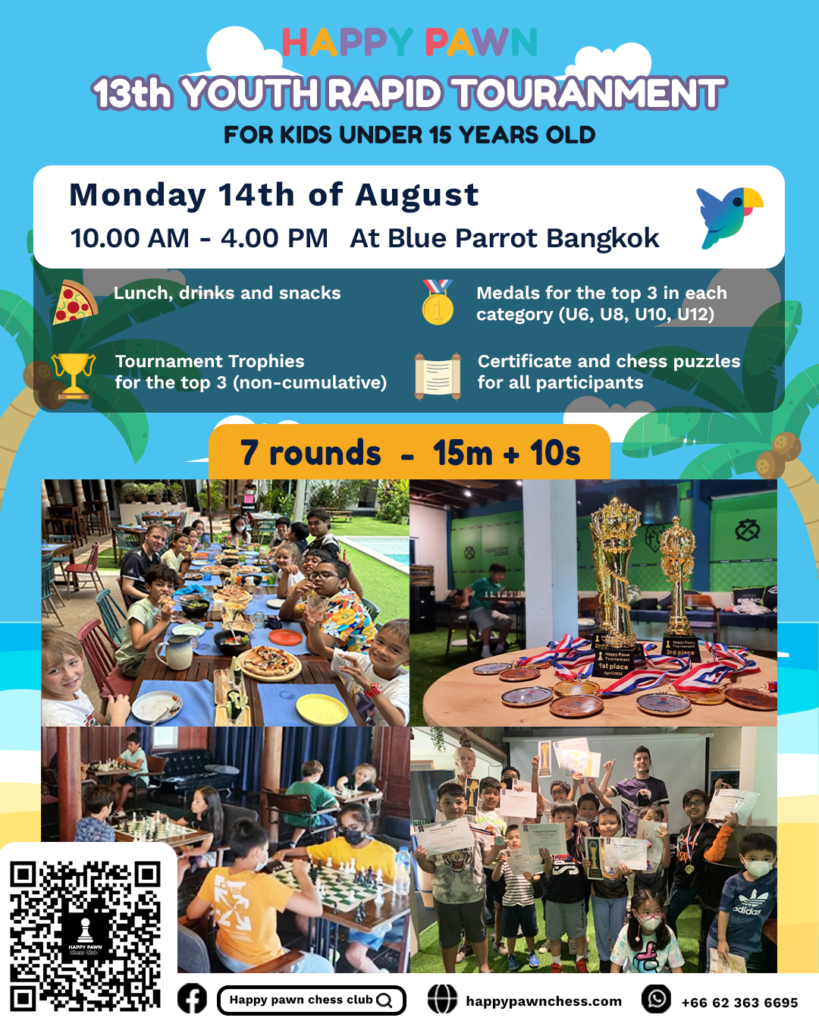 Map
21/1 Soi Meksawat, Yen Akat Rd, Yenakart, Bangkok 10120

Note: parking spot available 50 meters away
Tournament Team
Sébastien Ferrand
Alexandre Lambrescak
Apin