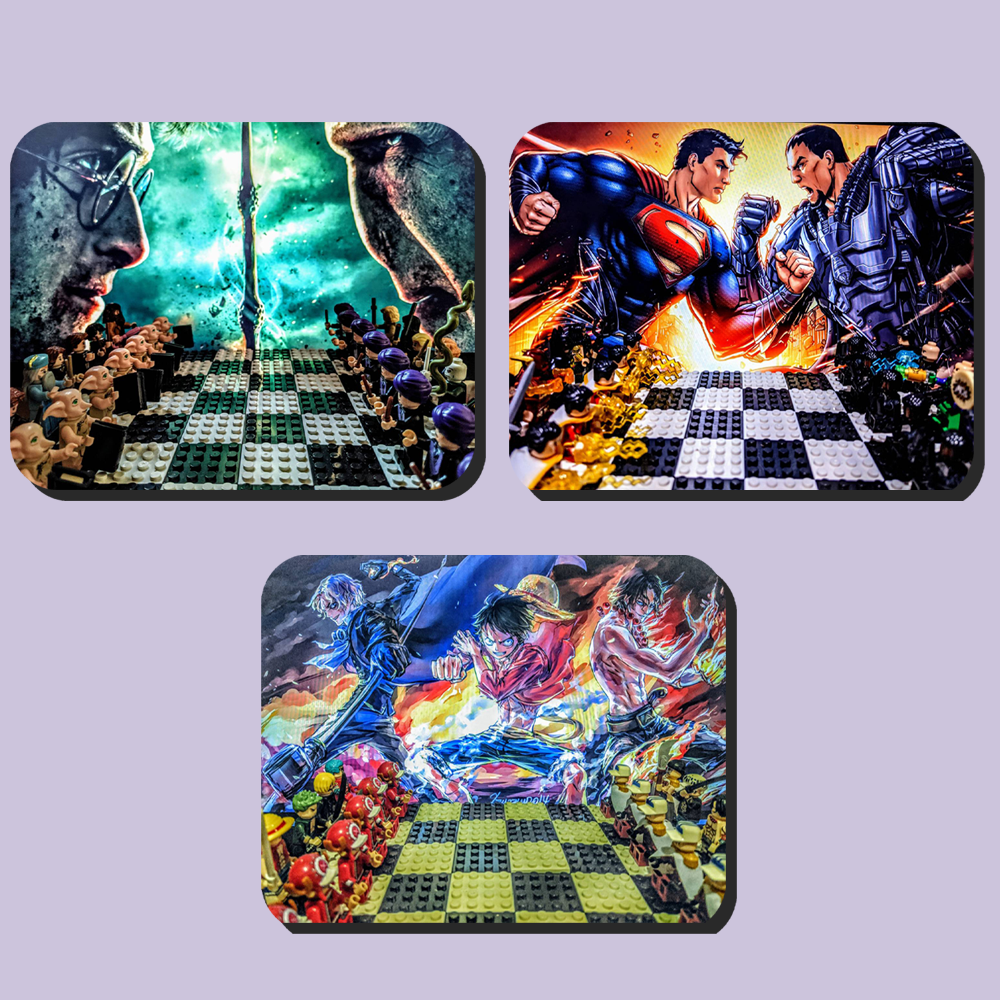 Theme Chess Board
Do you have your favorite movie or cartoon? Do you want to see them going against their villain on your chess board?
Don't worry we got you covered, with our theme chess board you can see all the cool characters you love in action!
Check out all our theme board now with the button below.
80 tokens or 8 credits per board